A new research paper from Cass Business School 'The Art of Refusal: Promising Practice for Grant Makers and Grant Seekers' presents the findings of a study of experiences at the point of grant refusal among both seekers and makers of grants to charities.
---
"Lesley is a person who gets to know the people in an organisation, who they are and what they do; she takes a personal interest."
---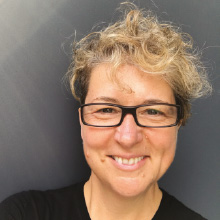 About Lesley Hynes
I was born in London and grew up in Cambridgeshire. I've been back in the capital for 20 years, although I travel all over the UK for work. I trained as a visual artist both in the UK and the US. When I returned from my MA studies in Minnesota - a frigidly cold, but otherwise welcoming and liberal Midwestern US state - I started work in a gallery in Cambridge. It was there I began to learn about fundraising.
In 1996 I joined Midas Charity Appeals. When the founder retired in 2007, I became a partner of Midas Charity Appeals LLP. I have worked with a huge range of charities and NGOs including Amnesty International UK, the National Osteoporosis Society, the Campaign for National Parks and YMCA England.
I have 8 years experience of being a trustee of Wysing Arts, 3 of those as Chair during a capital appeal which raised £1.9million. I have also been a trustee of TB Alert which works to fight TB in the UK and abroad.
Every November I return to the States. My American friends think it is to see them, but actually it is so that I can enjoy a Thanksgiving dinner with all the trimmings.